Mr. Eberhard Schoeneburg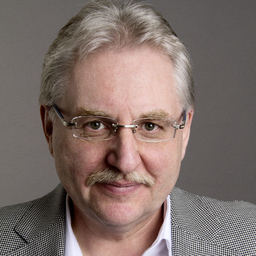 Multiple award winning scientist and entrepreneur, mathematician and former professor for industrial applications of Artificial Intelligence (AI).
Pioneer in AI, AGI, AAI (Alternative AI) and Artificial Life and their applications and direct, wireless brain-to-computer and brain-to-brain communication technologies.
Here a short selection of projects I successfully implemented over the last decades :
Brain-to-Computer and Direct Brain-to-Brain interfaces (since 2010)
AAI based Brain-Computer interface models (since 2010)
New Alternative AI (AAI) theory and models (since 2000)
Award winning first neural network compiler (1990)
First Robo advisors and Chat Bots for Financial Services (USA, 1996)
Genetic algorithms for production planning for SAP AG's R/3 system, (global, 1994)
PSAIS: Award winning AI based chemical hazard detection system (for P&G, 1992)
Launched the first Artificial Life company in the world (Germany and Boston, 1988)
Developed first computerised brain model based on Artificial Life principles (1988)
100+ major industrial AI projects successfully implemented worldwide between 1984 – 2021.
As a senior AI advisor I advised top clients around the world. Among them: PwC, 3M, SAP, Pioneer Fund, Procter & Gamble, CBS, Warner Bros, Commerzbank, GFT, Hutchison 3, Vodafone, BMW, FC Bayern Munich, Linkin Park and many others.
I am also an investor and investment scout globally. I help connect AI and Brain-Interface companies with investors (in Asia and Europe). I have myself founded, managed and successfully exited from over 20 AI companies worldwide since the 1980's.
M&A experience: Over the last 3 decades, I successfully sold some of my companies and their equity and/or IP to: Procter & Gamble, 3M, Karstadt AG and BEH AG. i made an IPO of one of my companies on NASDAQ with a peak market cap of approx. 400 million US$ in 1998.
I give regular key-note speeches globally and have written 5 lecture books and many research and popular science articles about AAI, AGI, AI, Brain-Interfaces and related topics.